Publicado em 6 de abr de 2017
To celebrate ten years of Record Store Day on 22nd April, 2017, Sir Elton John has been named as the first ever global Record Store Day Legend. In this new interview, Elton talks about his love of record stores, his love of vinyl and lifelong record collecting habits plus his own 2017 Record Store Day release, '17.11.70+'.
# FIRST EVER GLOBAL RECORD STORE DAY LEGEND #
D+D+D+D+
( :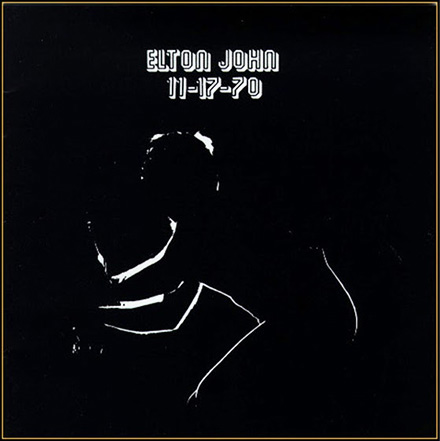 For Record Store Day 2017, an expanded two LP edition of the 1970 live session at A&R Studios in New York. Originally released in 1971, 17-11-70 was Elton John's first ever live album. Presented here in a new expanded edition, LP 1 features the original album, remastered in 2016 by Bob Ludwig, with seven additional tracks–six previously unreleased songs mixed by longtime Elton John collaborator matt Still in Atlanta plus the 1995 bonus track "Amoreena".
SIDE A: 1 Take Me To The Pilot 2 Honky Tonk Women 3 Sixty Years On 4 Can I Put You On
SIDE B: 1 Bad Side of the Moon 2 Burn Down The Mission (incl. My Baby Left Me/Get Back)
SIDE C: 1 Indian Sunset (previously unreleased bonus track) 2 Amoreena (newly remixed bonus track) 3 Your Song (previously unreleased bonus track)
SIDE D: 1 Country Comfort (previously unreleased bonus track) 2 I Need You To Turn To (previously unreleased bonus track) 3 Border Song (previously unreleased bonus track) 4 My Father's Gun (previously unreleased bonus track)