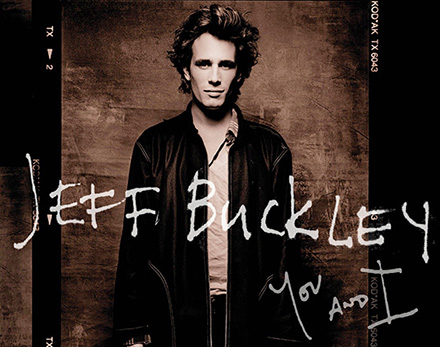 JEFF BUCKLEY 
Newly Discovered
Intimate Early Studio Recordings 
Coming March 11, 2016
You and I, the very first studio recordings made by Jeff Buckley for Columbia Records, are being released March 11, 2016 for the first time ever.
Long rumored to exist as the "Addabbo sessions," but previously unheard outside the studio, these seminal recordings are a fan's Holy Grail, a rare opportunity to hear Jeff Buckley in peak form, developing his artistry through a series of spellbinding solo performances, each one captured in pristine sonic detail.
Recently discovered in the Sony Music archives, the performances on You and Iare a revelation, an intimate portrait of the artist performing a variety of cover songs and original music expressing a range of emotion channeled through his singular sensibility.
"Any time I take a cover and wear it on my sleeve, it's because it had something to do with my life and still marks a time in my life when I needed that song more than anything ever." 
– Jeff Buckley, 1994
Tracklist: 
1. Just Like A Woman (Bob Dylan cover) 
2. Everyday People (Sly & The Family Stone cover) 
3. Don't Let The Sun Catch You Cryin' (First recorded by Louis Jordan) 
4. Grace (original) 
5. Calling You (Jevetta Steele cover) 
6. Dream Of You And I (original) 
7. The Boy With The Thorn In His Side (The Smiths cover) 
8. Poor Boy Long Way From Home (traditional blues song, Bukka White cover) 
9. Night Flight (Led Zeppelin cover) 
10. I Know It's Over (The Smiths cover)