márcia mandou esse link da matéria publicada pelo the guardian com vários bateristas… retratados pela fotógrafa irlandesa deirdre o callaghan :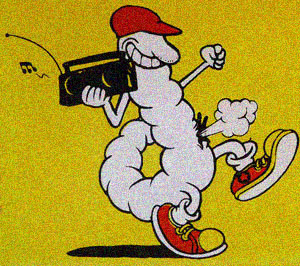 Assunto: From Dave Grohl to Ringo Starr: the secrets of star drummers | Music | The Guardian

Márcia
As part of the original team at Dazed & Confused magazine, Deirdre's passion for music instinctively steered her career to shoot artwork and press for all the major record companies, including Warner Music, Beggars Group, Domino, Universal Music Group & Warp. Following this Deirdre began working with artists such as U2, The National, Laura Marling, Damon Albarn, De La Soul, Peaches, Gang Starr, Alex Turner, Josh Homme, Emeli Sande & Grinderman.
In addition to her commercial work, Deirdre has worked on many personal projects. She spent five years photographing the colourful residents of the infamous New York cultural landmark, the Chelsea Hotel in the declining days of the hotel's original management. She has also photographed many areas of interest earmarked for redevelopement – including Coney Island, NY, London's Southbank and Topanga trailer park, CA. Deirdre has also shot a series on tattoo artists, featuring many of the most revered ink masters in the world.
Most recently, Deirdre has spearheaded a photographic and interview book project The Drum Thing featuring 100 of the most unique and established drummers in the world today including: James Gadson, Tony Allen of Fela Kuti and Damon Albarn collaborations, Dave Grohl of Nirvana, Josh Freese of Nine Inch Nails and Devo, Ringo Starr of The Beatles, Larry Mullen of U2, Jim Keltner of hit record session acclaim, Travis Barker of Blink 182, Questlove of The Roots, Jack White of The Dead Weather, Neil Peart of Rush, Stewart Copeland of The Police, John Densmore of The Doors, Ginger Baker of Cream, Zach Hill of Death Grips, Lars Ulrich of Metallica, Jack DeJohnette (Miles Davis, Keith Jarrett, John Coltrane), Brian Chippendale of Lightning Bolt, Sly Dunbar (Grace Jones, Peter Tosh) and Jaki Liebezeit of Can.
The Drum Thing will be published by Prestel, Fall 2016.
Deirdre's first book Hide That Can, a four-year study of an Irish emigrant community in North London, was awarded Book of the Year by both The International Centre of Photography, New York and Rencontres de la Photographie d'Arles.
.