muuuuuuuita calma nessa hora!!!
prestenção na tropa de elite que está chegando…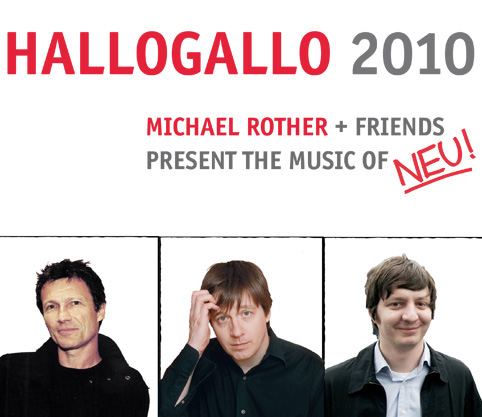 Hallogallo 2010 7″-Blinkgürtel/Drone Schlager
The debut record by Michael Rother (Neu!, Kraftwerk, Harmonia), Steve Shelley (Sonic Youth) and Aaron Mullan (Tall Firs, Glass Rock) is also the premier release on Steve's new Vampire Blues record label. The single features two exclusive new instrumentals recorded at SY's Hoboken, NJ studio in September 2008.
7″s are Edition of 1000 in hand silkscreened covers and come with a download card., is available for mail-order at the sy webstore or at upcoming Hallogallo 2010 shows listed below:
Visit the vampire blues twitter page or at the related blog.
UPCOMING LIVE PERFORMANCES:
November 12 at  Rolling Stone Weeekender, Weissenhauser Strand – Baltic Sea, Germany
November 13 at  Gloria Theater, Cologne, Germany
November 21 at  Eletronika Festival – Pça da Liberdade – Belo Horizonte, Brazil
November  23  at Mostra SESC de Artes – SESC Vila Mariana – Sao Paulo, Brazil
November 25 at Studio Samsung – Buenos Aires, Argentina
December 6 at In Between Days portion of All Tomorrow's Parties – Minehead, UK