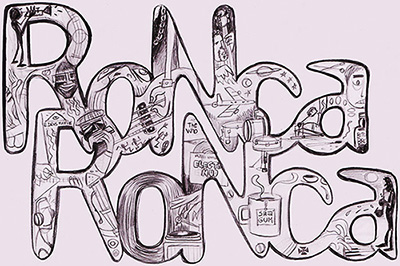 chico é, certamente, um dos ouvintes com a maior quilometragem a bordo do jumboteKo… isso, desde a flu fm. JISUS!
ele enviou esse link das gravinas de sir reginaldo com algumas canções de nick drake realizadas em 1970 (e não em 1968 como está estampado)… aliás, comunicação do material é uma tremenda pegadinha já que são apenas 4 de autoria de nick e as outras passam por john martyn, mike heron (incredible string band)… tudo gerenciado pela leNda joe boyd, o tal um que perdeu uma partida de ping-pong para kassin…
The title looks like a joke, or a misprint: Elton John sings at a session that had anything to do with Nick Drake? Surely you jest, sir! But this session actually did take place, though in July 1970, not 1968, as the title indicates. And it's not John and Drake performing together: John does sing much of the material, but Drake is not present in any way. The full story is that producer Joe Boyd organized these tracks as a publisher's demo to circulate the compositions of Drake, John & Beverley Martyn, Mike Heron, and Ed Carter. John actually only covers four Drake tunes, and John's versions are so different that you might not even recognize the songs without looking at the titles. John strips the music of its odd melancholia; the results sound like, well, early Elton John records. So, despite the good fidelity, it's a curiosity for both Drake and John fans, nothing more. John also offers covers of other British folk songwriters on the disc, and some of the tracks feature Linda Thompson (then known as Linda Peters) rather than John on vocals. The documentation on this particular bootleg isn't perfect, incidentally; it's missing one of the 11 songs that circulate from this session, though not one of the ones that Drakewrote. As a bonus, the CD also contains 14 songs grouped together under the heading "Best of 1968 DJM Demos," from the time just before John issued his first solo album. The sound quality on these studio recordings isn't great (though it's all right), but these are interesting glimpses of the singer/songwriter as his style formed, even if the writing in particular is more derivative at this point than it would be within a couple of years. It's strongly influenced by late-'60s Beatlesque pop and, to a lesser extent, early singer/songwriters, the Bee Gees, and psychedelia. The material's more a promising kernel than it is the work of a distinctive talent, although the best of it is modestly enjoyable on its own terms.
(allmusic.com)