Arquivo da tag: william onyeabor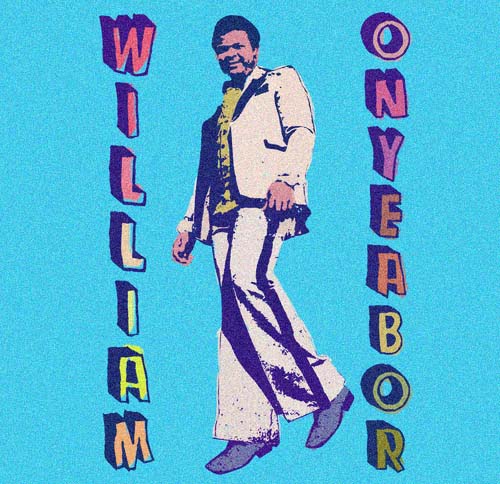 Rest In Peace, William Onyeabor (March 26, 1946 – January 16, 2017)
It is with incredibly heavy hearts that we have to announce that the great Nigerian business leader and mythic music pioneer William Onyeabor has passed away at the age of 70. He died peacefully in his sleep following a brief illness, at his home in Enugu, Nigeria. An extraordinary artist, businessman and visionary, Mr. Onyeabor composed and self-released 9 brilliant albums of groundbreaking electronic-funk from 1977-1985, which he recorded, pressed and printed at Wilfilms Limited—his personal pressing plant in southeast Nigeria.
In the late 1980's, he was awarded West African Industrialist of the Year and given the honorary title "Justice of the Peace". In the early 1990's, he became the President of Enugu's Musician's Union and Chairman of the city's local football team, The Enugu Rangers. For many in his hometown of Enugu, Nigeria, he was simply referred to as "The Chief" and known for having created many opportunities for the people in his community.
With the release of "Who is William Onyeabor?" in 2013, his music and story took the world by storm. The release was featured in major newspapers, radio and television stations all around the world. Time Magazine listed him as number 4 on a shortlist of that year's best albums. In 2014, the film documentary "Fantastic Man" followed, as well as the "Atomic Bomb! Who is William Onyeabor?" live shows, which travelled to the most regarded festivals and music venues worldwide-starring over 50 special guests from many diverse generations, genres and backgrounds.
Still, William Onyeabor would never speak about himself and for a long time refused many of the interview requests that came his way. Having become Born Again in the latter part of life, he only wanted to speak about God.
We would like to send our deepest condolences to his family and thank each and every one of you who has helped share the love for his music around the world.
Love,
Luaka Bop